As artists, we really enjoy making titanium rings that hold special meaning for our customers. Over the years we've made many unique custom titanium bands that represent those ideas and dreams.
Read part one about how we turn YOUR design into YOUR titanium ring!
We have done lettering on rings for awhile now, spelling out whatever message someone wants: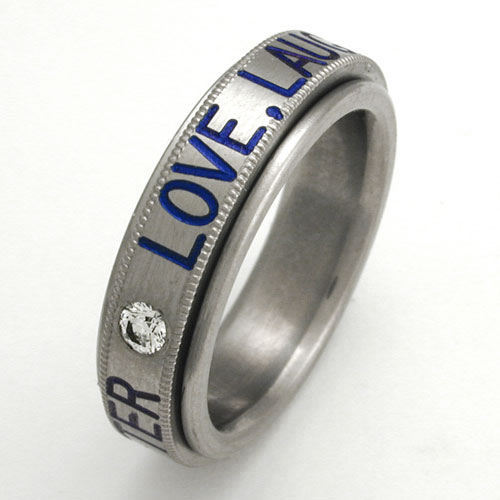 The finished ring: Loveland
But we were intrigued when a mathematician asked for his favorite equation and we've since added some of our favorites!
The finished rings: Equations-Maxwell, Equations-Euler, Equations-Euler 2
As old as the Song of Solomon (6:3) is — "I am my beloved's and my beloved is mine" — its pure sentiment of love has never diminished. This one is in Hebrew lettering: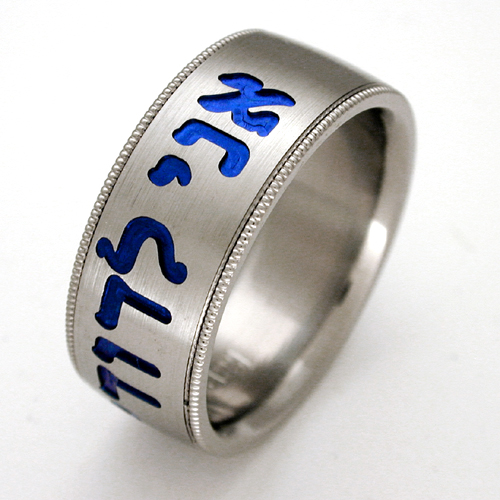 The finished ring: Evans
Here are a variety of religious symbols done in all titanium and in titanium and gold:
The finished rings: Dublin and Dumont
We've had a few requests that are sports-related. Here's one we did for ski enthusiasts: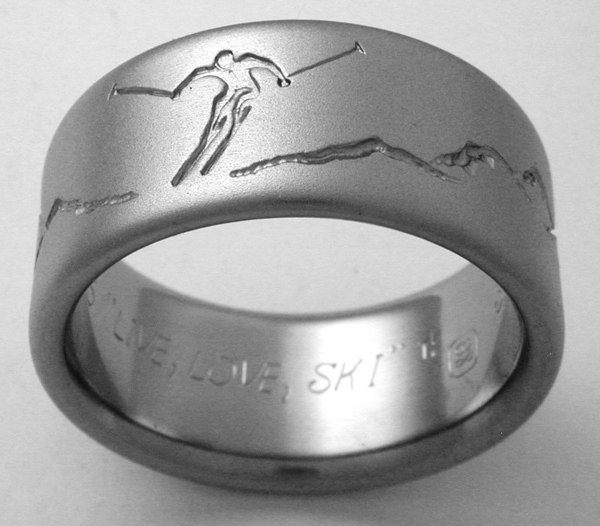 The finished ring: Dartmouth
and one for a trout fisherman:
The finished ring: Desoto
And here are the red rocks of Sedona near where we live: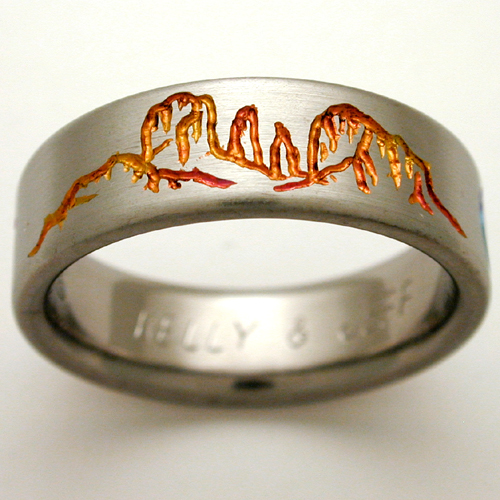 The finished ring: Montclair 4
See more examples of custom titanium rings in part one.