We're fortunate to live in a gorgeous area with mountains close by in several directions. One of our first "theme" rings featured a carved mountain range encircling the ring, much like the mountains near us.
Since then, requests have come in for related subjects that, taken together, have created a collection of outdoor themes. This was the first ring with a fish theme:
Other kinds of fish we've incorporated: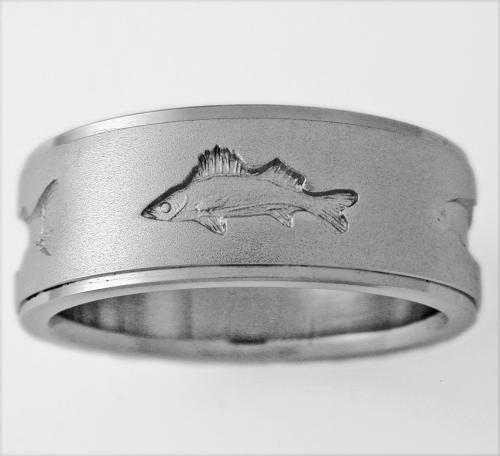 Here's a newer version that shows a fish touching the top of the stream, creating concentric waves:
For your own ring, mix and match our existing fish and stream imagery in order to create the combination you want.
We also have a growing collection of animal tracks to entice the landlubbers: raccoons, ducks, wolves, deer, and cougar: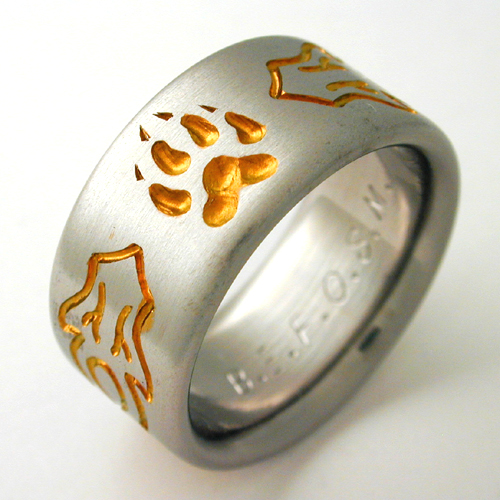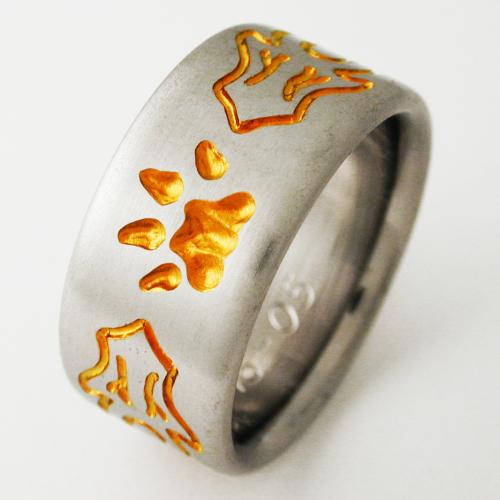 And finally, we had a customer that put a lot of outdoor motifs together to create the dream cabin in the woods:
So when you're inundated with work at the office, or struggling in the factory to make it 'til the end of the week, dream about the time you'll be able to get back to that favorite fishing hole or that little cabin in the woods.