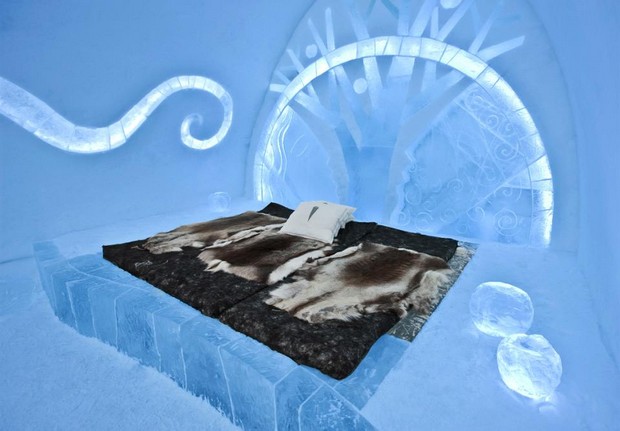 We had been planning to write a blog entry showing the basic steps of making a ring. So when a couple asked us to photograph the creation of their rings, we were glad to do so. Therese & André were getting married at the Ice Hotel in Sweden, 200 km above the Arctic Circle. They wanted rings with snowflakes and we told them we would photograph the process from start to finish.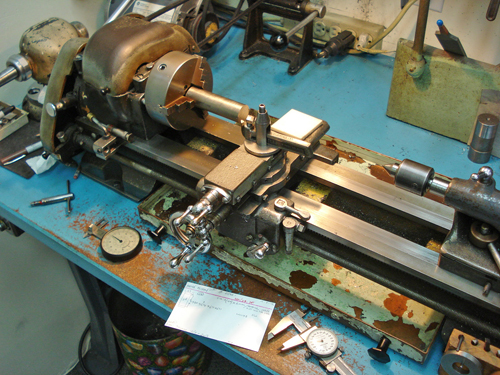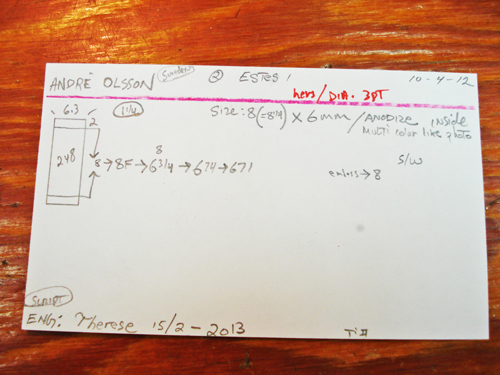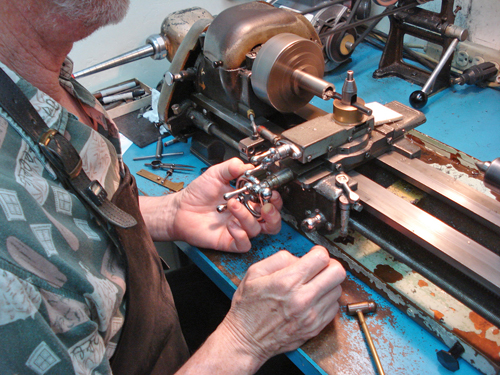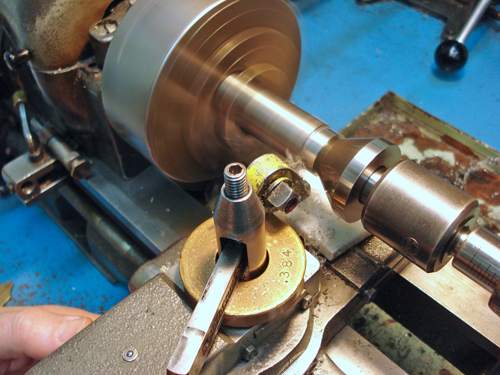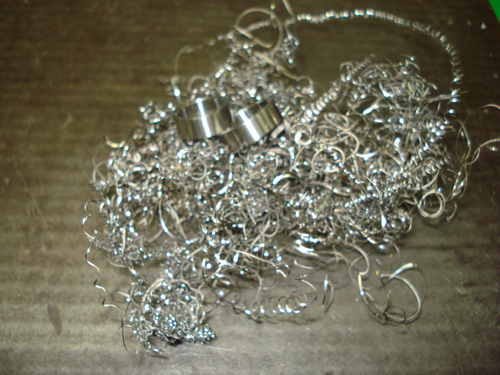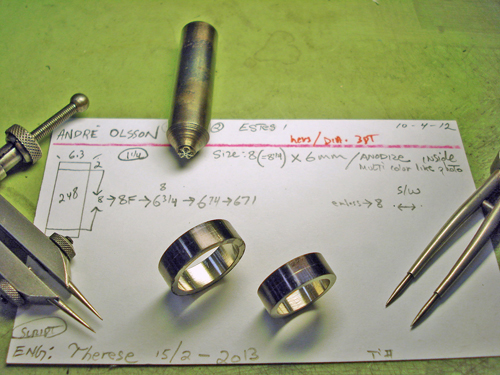 Putting snowflakes on the rings with a kickpress and the snowflake die we made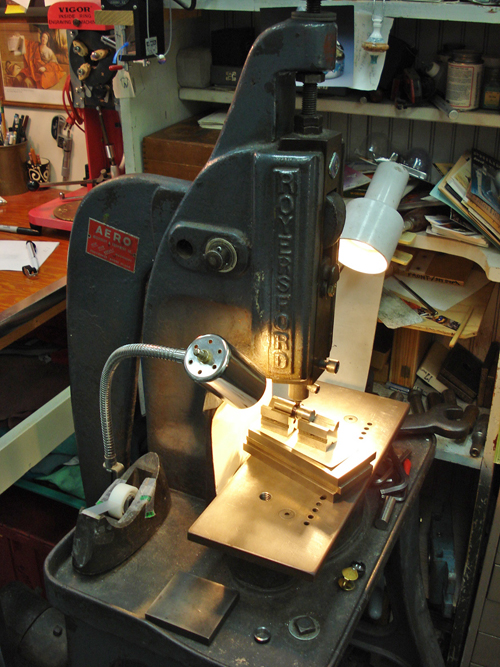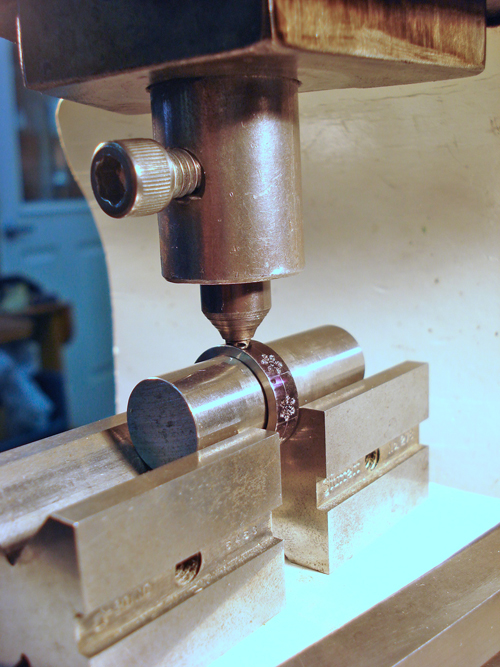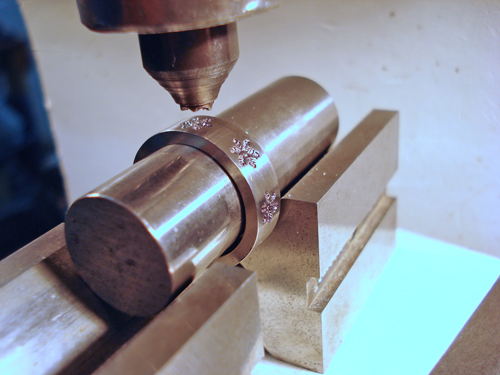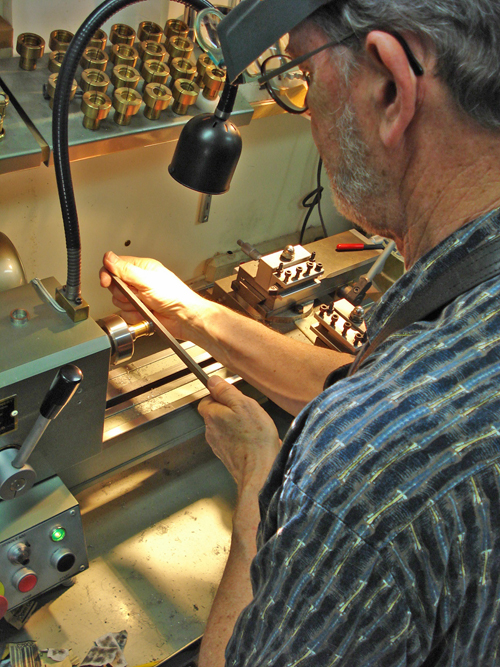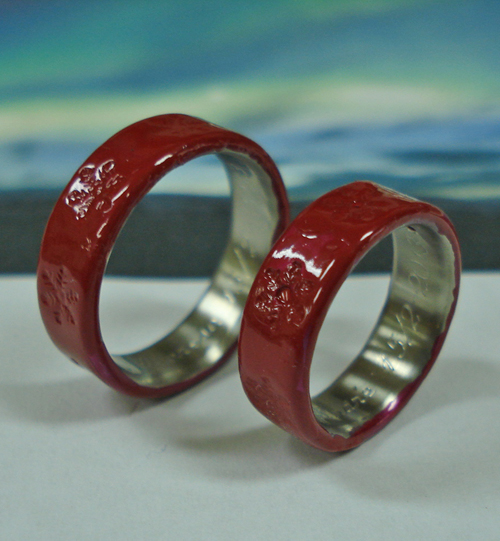 Therese & André asked us to anodize (color) the inside of their rings with colors like the Northern Lights. To make sure only the inside changes color, we cover the outside with fingernail polish.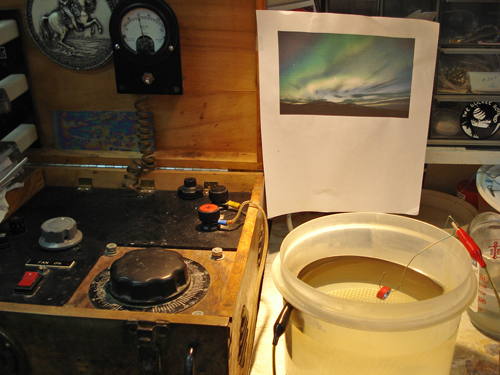 After anodizing the inside, we remove the nail polish and get ready to set some stones.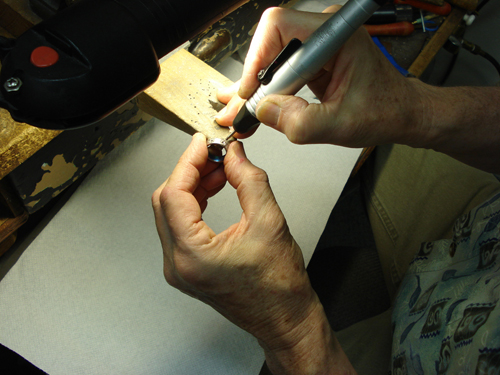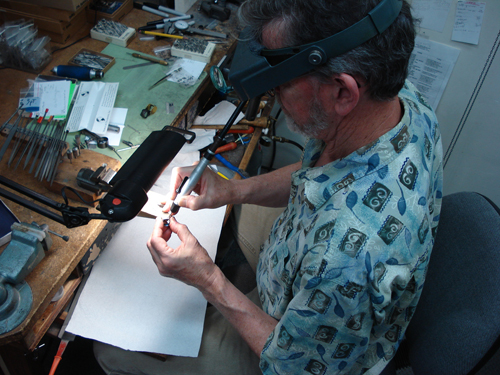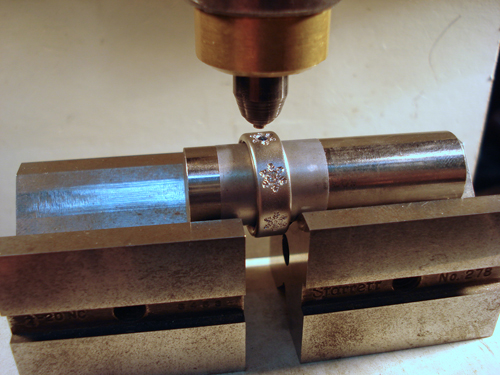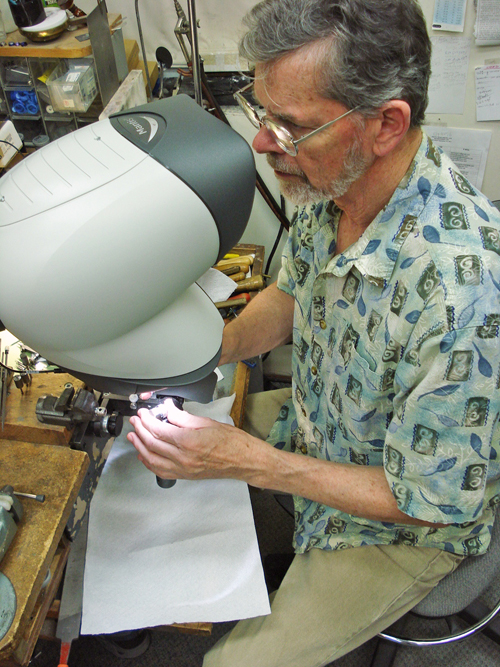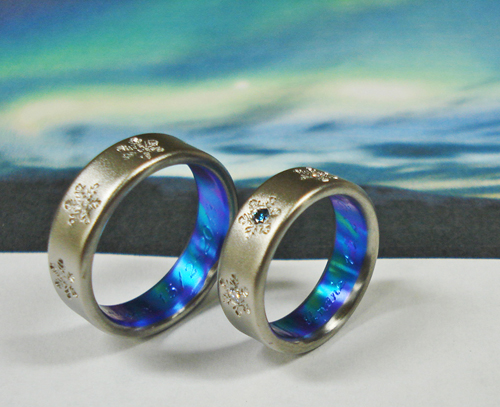 Here you can see Therese's ring, André's ring, and the same style as André's but with grooves. And here's one more, with smaller, blue snowflakes.